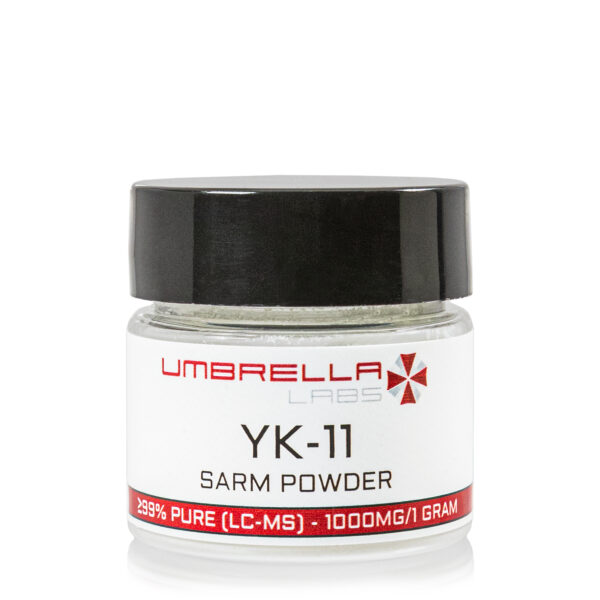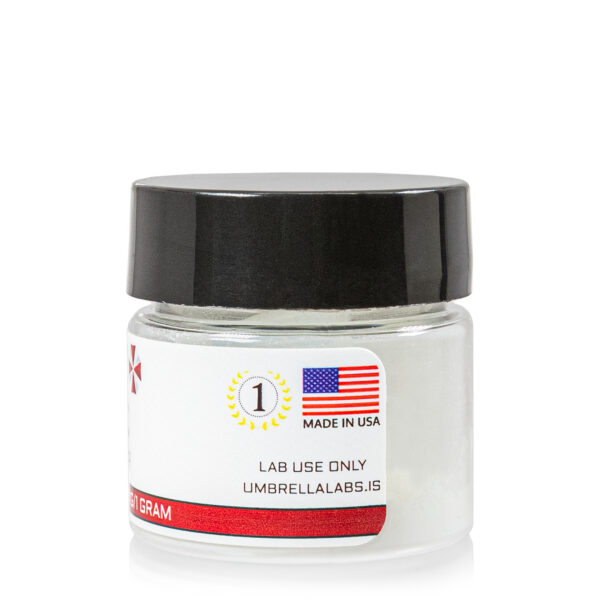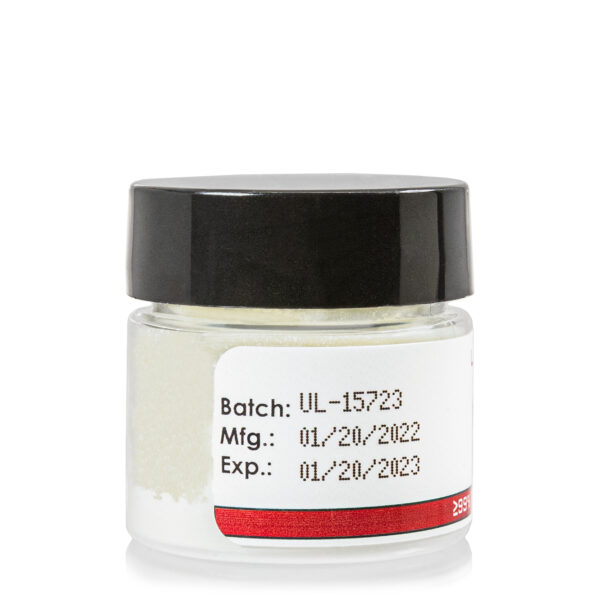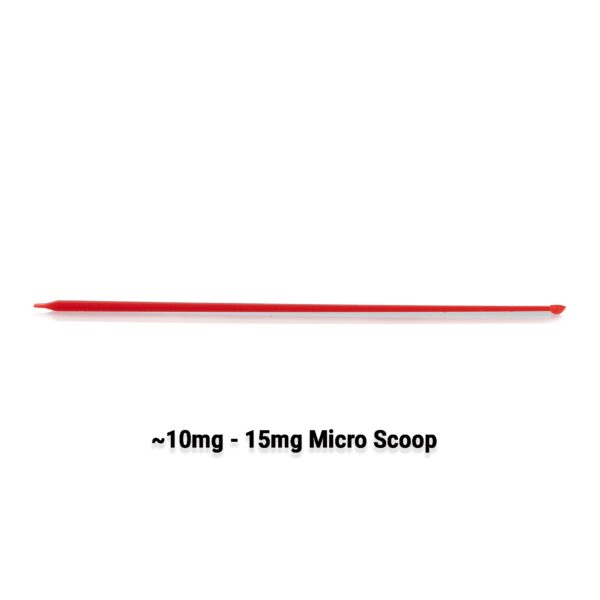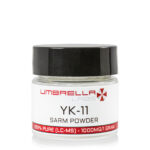 YK11 SARM POWDER – 1000MG / 1 GRAM
$69.99
YK11 SARM is sold for laboratory research use only. Terms of sale apply. Not for human consumption, nor medical, veterinary, or household uses. Please familiarize yourself with our Terms & Conditions prior to ordering.
Description
Additional information
Description
YK11 SARM Powder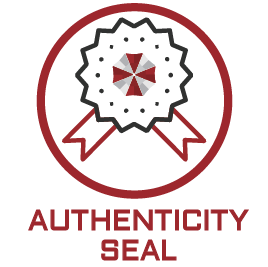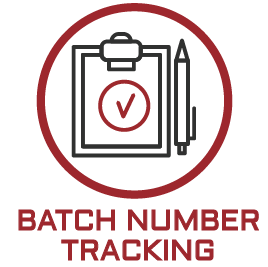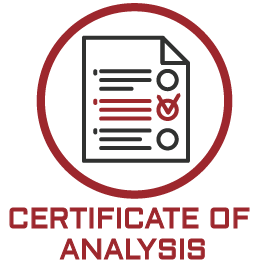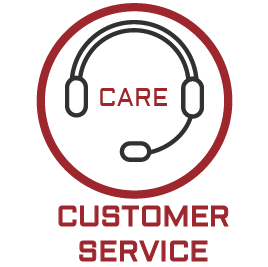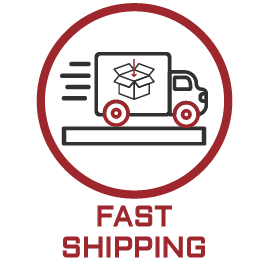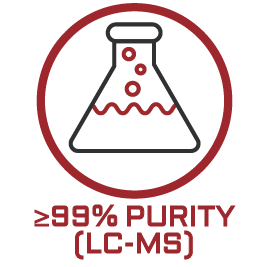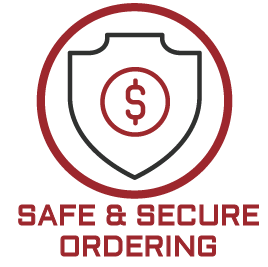 | | |
| --- | --- |
| Molecular Formula | C₂₅H₃₄O₆ |
| Molecular Weight | 430.5 |
| Purity | ≥99% Pure (LC-MS) |
| Storage | Store in cool dry environment, away from direct sunlight. |
| Terms | Lab Use Only. This information is for educational purposes only and does not constitute medical advice. |
A very popular research field is that of YK-11 (also known as myostine), which is a promising selective android receptor modulator as well as act as a myostatin inhibitor, that has been clinically proven to partially activate the android receptor.
A study from researchers in Korea (Lee et. AL) covered a fascinating and also comprehensive research study examining the effect of YK-11 in mice in a researcher-induced state of sepsis.
Researchers administered either 0, 350mg/kg, or 700 mg/kg to sets of eight-week-old mice for ten days through their food spaced every six hours, three times a day. Specifically, they were looking for the muscle building/sparing effect of myostatin, but they found much more.
YK11 and Muscle Growth
Researchers noted that YK-11 inhibited the action of the myostatin, a hormone that stops muscle growth in mammals, and is often seen in conditions like sepsis, cancer, muscular dystrophy, etc. (https://www.sciencedirect.com/topics/neuroscience/myostatin)
Mice treated with YK-11 were not only able to retain much of their body mass despite the injection of e.coli, but they were also more muscular overall, with less fat and more lean tissue than a non-dosed mouse. Also, this was noted to be dose-dependent, ie, the mice at the 700mg/kg level were more muscular than their 350mg/kg counterparts.
Lee et. Al also reported in their findings that if the mice treated with YK-11 did lose muscle mass, they were more able to recover that mass in the thighs and back. Additionally, the cells of the muscles themselves retained their strength and resisted the atrophy noted in the control group.
YK11 Effects on Other Systems
There were implications for the immune response to gram-negative bacteria as well as the impact on muscle. YK-11 was found to decrease the level of endotoxin in the organs and bloodstream of the treated rats compared to the control. The lungs especially were noted to have a significant decrease in inflammatory cytokines in treated mice.
Furthermore, biomarkers indicating the health of the liver and kidney were also significantly decreased, including aspartate aminotransferase (AST), alanine aminotransferase (ALT), and blood urea nitrogen. Usage of YK11 also reduced the overall amount of the bacterial colonies from the mice's organs.  (https://www.sciencedirect.com/science/article/pii/S0006291X21000668?via%3Dihub_
It is also interesting to note that Lee et. Al, mice who received YK-11 were more likely to survive to the 72-hour mark than the control group, and treated mice had little to no evidence of bacterial colonization in their major organs.
YK11 Availability
We find many researchers prefer flexibility in their compounds and we are proud to offer three different formulations that will meet your research needs: powdered, poly-cell, and standard polyethylene glycol (PEG).  Our powdered formulation is ideal for researchers who wish to have the flexibility to reconstitute the compound in the diluent that best suits their research goals.
The primary concern for SARM researchers today is where to buy SARMS that are reliable and consistently pure. Umbrella Labs insures and guarantees its product purity by incorporating a process of Independent testing using Mass Spectrometry and Ultraviolet Radiation. Certificates of our product Independent tests are posted with our product descriptions.
Buy SARMs for sale like our YK 11 SARM – 10MG/ML – 30 ML bottle from UMBRELLA Labs and enjoy the highest quality and purity YK 11 SARMs available online.
**LAB USE ONLY**
*This information is for educational purposes only and does not constitute medical advice. THE PRODUCTS DESCRIBED HEREIN ARE FOR RESEARCH USE ONLY. All clinical research must be conducted with oversight from the appropriate Institutional Review Board (IRB). All preclinical research must be conducted with oversight from the appropriate Institutional Animal Care and Use Committee (IACUC) following the guidelines of the Animal Welfare Act (AWA).
Additional information
| | |
| --- | --- |
| Weight | 2 oz |
| Dimensions | 3 × 3 × 5 in |
| ChemSpider ID | |
| PubChem CID | |
| CAS Number‎ | |